Art director, creative brief and direction for Horizon Organic's Single Serve Milk spot.
 
The creative brief was a group of real mothers discussing Horizon's Single Serve Milk with celebrity nutrionist, Dr. Felica Stoler (Host of TLC television series, "Honey, We're Killing the Kids").  Dr. Stoler imparts advice as an expert, but also relates to the women as a fellow mom.  The brief called for a piece that communicated genuineness and sincerity, which is why real mothers speaking from their own life experience were featured.
Click on images below for larger view:
​​​​​​​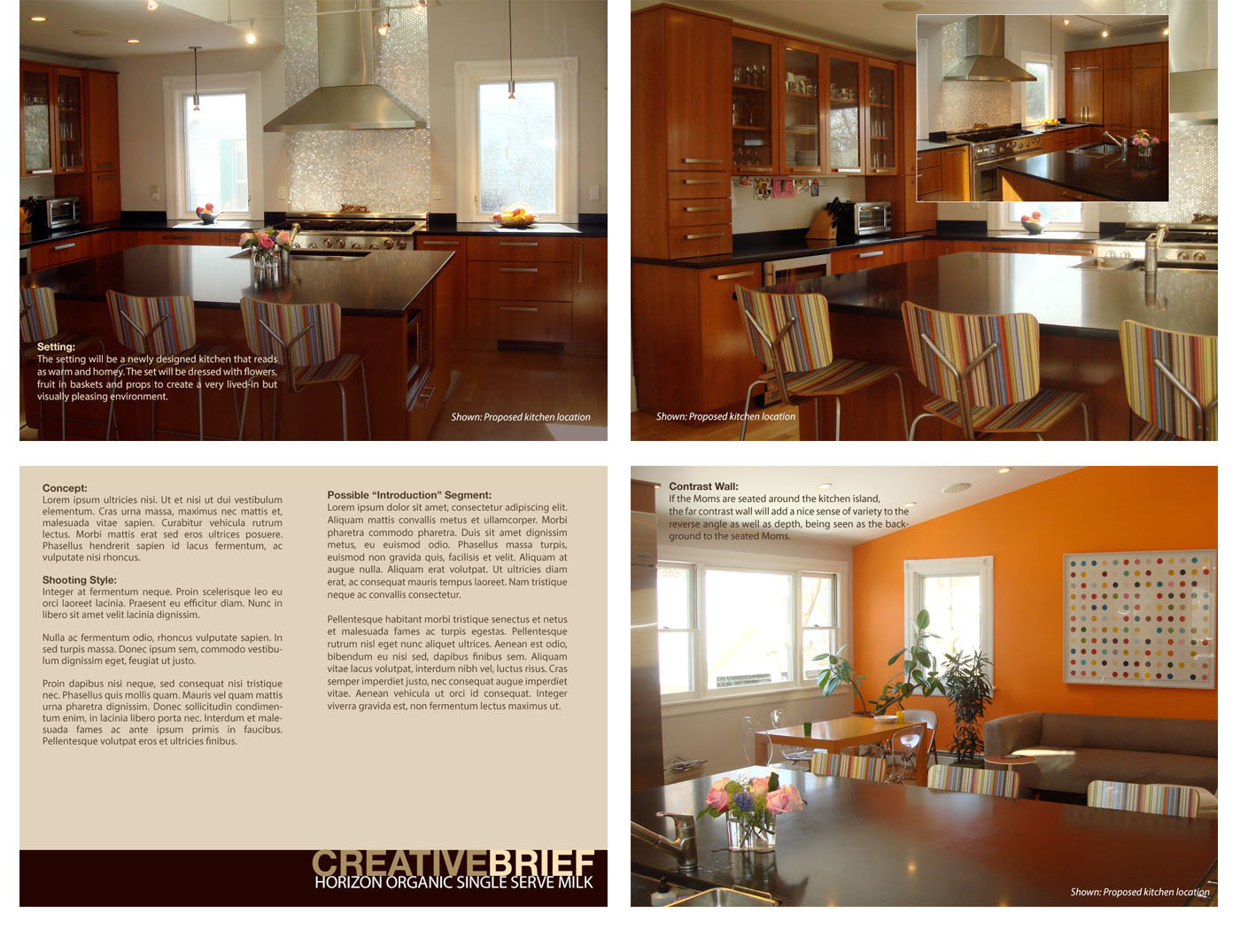 To convey the genuniness of the brief, we used a documentary-style camera technique, implementing handheld camera work and closeups to create an intimate and personal point of view.
At the same time, we made sure that the unique brand messaging for the product was clearly stated, and that the moms talked about how this particular product was an integral part of their children's nutrition.
With the moms being seated around the kitchen island, the far contrast wall, painted in a bright orange, added a vibrant pop of color behind them for the main camera angle, and a nice contrast to the reverse angle of the kitchen backdrop.
​​​​​​​